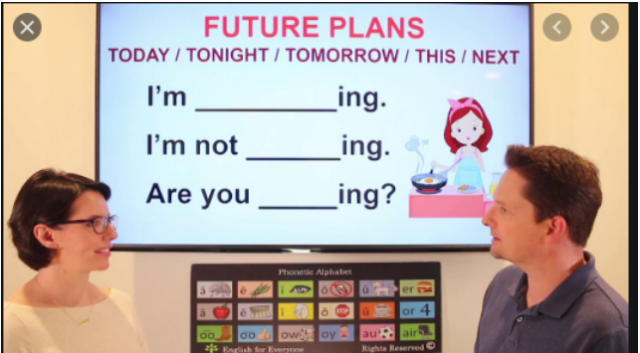 EXPRESSING OPINIONS AND FEELINGS
What is your opinion?
Do you like city life or rural life?
There are some people who want to go to live in towns. They think that life is cheap and simple there. They think they can buy cars, houses, good clothes etc.
Giving opinions can be easily expressed during debates
Example: Motions
Boarding schools provide better education than day school
Co- education school are better than single sex school
Special ability schools are not special in rolling students
Students failure in examination is due to poor teaching.

EXPRESSING OPINIONS AND FEELINGS
Look at the following ways in which we can express opinions in English
a) Asking for opinion
b) expressing an opinion
In my opinion,school rules are a waste of time
c) supporting opinion
d) opposing an opinion
e) Expression doubt
Participants
Chief proposer and opposes, audience, guest, speaker, secretary
Vocabulary
Suggest, view, evaluate, propose, against, think, argue, advise, disagree, equally, feeling can be expressed.
Example
I feel hungry
You are happy
Expressing state of health
Examples Are you sick ? What are you suffering from? Yesterday I had a headache
Exercise
EXPRESSING OPINIONS AND FEELINGS
Write conversations between a doctor and patient
                    Topic 9:
TALKING ABOUT PAST EVENTS/ ACTIVITIES
This give a particular form of verb endings it is sometimes called PAST TENSE
Note: common adverb
Last week, yesterday etc.
Example:
My brother got married last Friday
Last week they closed the school
Expressing past activities
Tense is expressed by verbs. These verbs in the past tense be have with regular ending with-ed,-ed, and others behave with irregular ending. Example
See – saw,
get -got,
cut-cut.
Adverbs that show past tense
Yesterday– I saw him yesterday
Last– we were at club last Friday
Ago– they met two years ago
Previous– she experienced this problem from the previous.
Such characteristics of irregular verb also apply to helping or modal verbs
Note: the past tense of the above modal helping verbs are common in conditional clauses that is if……… then…………..
EXPRESSING OPINIONS AND FEELINGS
Structure
Past perfect tense
Format
Subject + had + verb in participle
Examples:
I had seen several football games
I had done the job
Structure
Adjective: is a word that is used to describe a noun or a pronoun
General classification of Adjectives
(i) Adjectives of colour e.g. black, yellow, green, purple, orange, red
(ii) Adjectives of size and shape e.g. small, giant, round, etc
(iii) Adjectives of quantity e.g. many, few, little, much
(iv) Adjectives of age e.g. old, new, middle, young.
(v) Proper adjectives or adjectives of origin e.g. African, Kenyan, French
(vi) Adjective of use e.g. useful, useless
ORDER OF ADJECTIVE
Where there is more than one adjective before a noun in a sentence, the order of adjectives is as follows:
(a) 1 st adjective – Describes the number (Quantity)
(b) 2 nd adjective – Describes the general size and shape
(c) 3 rd adjective – Describes age
(d) 4 th adjective – Describes colour
(e) 5 th adjective – Describes where it comes from (origin)
(f) 6 th adjective – Describes what is made up of
(g) 7 th adjective – Noun
                      Topic 10:
EXPRESSING FUTURE PLANS AND ACTIVITIES
Future exists in different forms
(1) Intention – necessity -shall
(2) Probability – possibility -will
Common adverb
Tomorrow, next
How to form future?
Subject + shall/will + be + main clause
Examples:
It will be there tomorrow
Subject + will + be + clause
When we want to talk about things what we shall do tomorrow, next week, next month we use words like
– Going to
– Shall
– Will
Examples:
Tomorrow I'm going to write my mother a letter.
She will tell you something good tomorrow
We shall visit you next month
Going to, will and shall show future tense.
Future continues activities
Subject + will or shall + (be) + verb ……..ing + clause
Examples
You will be leaving the school at 4:30pm
We shall be singing in the church choir
Exercise
Mention 4 things that you are going to do after you have finished form four
(i) ……………………..
(ii) ……………………..
(iii) ……………………..
(iv) ……………………..
(v) ……………………..
Mention three (3) things which will happen to someone who has HIV/AIDS
(i) ……………………..
(ii) ……………………..
(iii) ……………………..
Note:
will is used all persons in the singular and plural for example
i)you will be wait
ii)ii) I will go to the market tomorrow
Shall is sometimes use instead of will, It is used in statement in the first personal singular or plural, It shows determination or promise about future activities for example
i)We shall play hard and we shall win the game: (determination)
ii)ii) I shall write to you as soon as i arrive in Mpwapwa (promise)