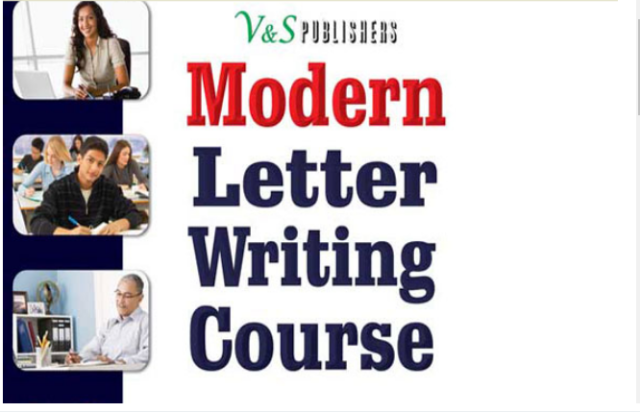 WRITING A PERSONAL LETTER 
Friendly or personal letters are means of communication through letter. We normally write letters to loved ones, including mothers, fathers, uncles, aunts, sisters, brothers, lovers, wives, husbands, teachers, friends, etc.
We normally use statements such as 'Dear mother', 'Dear father', 'Dear sister', 'Dear friend', 'hi daddy',' hi mummy', 'hi aunt'. in the greeting (introduction part). We use expressions such as 'your loving daughter', 'your loving son', 'your loving………', 'missing you……..'in the closing remarks.
Components of a friendly letter
Writer's address -written on top right hand corner.
Date – below the sender address.
Salutation – comes after the address.
Main body-states the aim or purpose of the letter.
Closing statement-ending the letter.
Signature and name of the writer/sender- extreme end of the letter.

WRITING A PERSONAL LETTER 
Example 1
SAMPLE LATTER
                                                       Kongani Secondary School,
                                                                     P.O BOX 340                                                     05December, 2014
Dearest Mother,
It is my hope that you are doing well. It's been a long time since I last wrote to you. I am generally fine and continue with my studies. By the way, we will close school for a short holiday this Saturday till early April. I ask that you send me some money for a bus fare from school.. Please send me the money very soon so that I may pay the transport officers. Greetings to brothers Jorum and Maven and sisters Jacky and Joan, as well as all my friends.
I hope to see you during holiday and pray for you with best wishes.
Your loving daughter,
N.S
Nasra Shomari Mohame
  TAKING NOTES
This is the process of taking notes, either from spoken or written text. For example, from radio, television broadcasting and different stories or speeches or in the papers.
Important Points from Oral TextsWhat to consider when taking notes from different sources. These include: To note down important information.Write in short phrases, not long sentences. To use dashes and other marks to separate points. These marks are used to separate the noted points to avoid mingling and/or redundancies.
Activity 1 Listen carefully from the text and take notes. Early marriage puts girls at great risk. Due to their young age, they are not physically mature enough to become mothers. Early marriage also results in early and frequent childbirth, leading to large families.
WRITING A PERSONAL LETTER I
Forced early marriage also denies girls the right to enjoy their childhood, the right to education and the right to choose a husband they love and of their own age group.
When girls are forced to marriage with older men, they are likely to become widows at an early age. When this happens, the young widows are left to take care of the children themselves or have to remarry.
Many of these women struggle because African customs and traditions do not allow a young wife to inherit her husband's property as most customs deny women the right to own property.
Exercise 1
WRITING A PERSONAL LETTER 
Write down the important points from the passage read to you.
 Important Points from Written Texts
Write down important points from written texts Kino jumped forward as the rifle fired and his large knife swung and cut through the man's neck and chest.
Kino was a terrible killer now. He took the rifle with one hand and with the other he pulled his knife out of the man's body. Kino moved very fast. He turned around and hit a second man's head.
The third man crawled away into the pool. He then began to climb up the rocks where the water was coming down from. The man's head and feet were caught in bushes. He cried and tried to climb up but Kino had become hard and cruel.
Kino raised his rifle and fired, then saw the man falling backward into the pool. Kino walked into the water; in the moonlight he could see the man's frightened eyes. Then Kino fired the rifle between the man's eyes.
WRITING A PERSONAL LETTER 
Kino stood and looked up to the cave, something was wrong. The insects were silent now. Kino listened and heard a sound. He knew the long, rising cry from the little cave on the side of the mountain. It was Juana's voice. The sound was the cry of death.
Exercise 2
Write notes from the passage above.Activity 1Pretend that you are Nasra's mother and reply to the letter, informing her that you will send her some money before school closes.
WRITING A VARIETY OF TEXTS
Filling in Forms Activity 1 Imagine you are filling in this registration card for your friend. What questions would you ask him or her to fill it in? Complete this visitor's card.
Name of visitor:
Address:
Arrival date:
Destination:
Flight no………………………………
Flight arrival time……………………
Writing Things/Notes in a Diary
Diaries or journals are books where you write what has happen each day, year, month, week, etc. It is written to help the writer to remember important events and thoughts. In their diaries, writers comment on what they have seen recently or previously.
They also describe their thoughts and feelings. They record the reasons for doing or liking certain things. The language used in diaries is usually informal and the writer will often emphasize certain events and feelings that mean a lot to them. A calendar diary has printed dates, months, days and sometimes years.
This helps the writer not have to write them over again but only write when there are details; they are mostly used for work. In it, people record appointments, reminders, meetings, and plans for each day in the future.
A diary is a book with pages for each day of the year in which you can write down what you do each day and what you plan on doing in the future. A dairy can also be used to write our private thoughts and feelings, views or opinions.