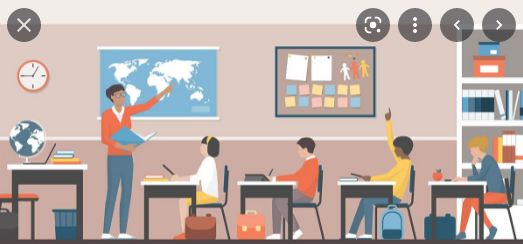 Assessment and Referral Services for Special need Services
12.1 Introduction
For individual to qualify for special education, a person must be diagnosed as having disability which adversely affects educational performances so as to require special services.
Therefore this chapter gives an overview of assessment and referral services for individuals with special needs. It gives detail explanations on children assessment in special education and referral services after assessment.
OBJECTIVES OF THE LECTURE
At the end of this lecture , students should be able to:
Describe assessment and referral services for special need services
Identify elements to be included in assessment process
3.      Explain referral services for children with special needs
 12.2 Assessment Services of Children with Special Needs
Children assessment for development process is an ongoing process which is intended to give information used to plan appropriate and meaningful activities to promote children development and learning. Dennis & Laveck (2004) described that assessment of children for special education services should include the following stages:
 12.2.1 Finding of the child and information gathering
Children could have different timetables for their development but most of them acquire skills and demonstrate behaviours in a predictable sequence and within a certain age range.
Children who do not follow the accepted developmental stages could be developmentally delay or at risk for development delay or disability. Therefore, this stage is designed to locate those young children who might need early intervention services and programmes.
The stage is important since some parents do not know the presence of the services, do not have the knowledge of their child developmental problem or cultural belief and traditions may make parents deny the existence of problem. Furthermore, as the basis for meeting a child developmental needs, each parent have to complete a history sheet school staffs about the child before gaining admission to school.
Informal inventories are also used to give information about the child growth and development from birth to the time of school admission. It is also important for the professional to find out how the child responds in various setting and information about the child's routine.
12.2.2 Screening the child development
Screening is a rapid process of obtaining general information about child's development and detecting any possible problem. It is not intended to be a complete diagnosis, but rather provides a first quick look of a child thus the procedures are used with large groups of children. The tests should be brief, inexpensive and have to score systems that are valid and reliable.
Screening process consists of health examination including hearing and vision tests, checklist to determine how the child is developing in other areas for example gross motor, fine motor, cognitive, communication, social and emotional and self help skills. Screening might be done in early childhood education programme, health clinic or hospital
After screening written plans are developed for the child and other special needs to identify goals and for the child and services needed. Parents and other stakeholders should be informed of the results and included in the plan.
12.2.3 Diagnosis
Diagnosis is more thorough assessment than screening. Information of the child is found through observation, interviews, case history and informal and standardized tests.
The natures of the child's difficulties, the severity of the problem, and the child's weaknesses and strengths have to be determined. The information gained becomes the basis for determining eligibility for special education services.
The diagnosis process is carried out by groups of multidisciplinary professionals for example speech/ language pathologist, audiologist and psychologist. Information collected through the diagnosis leads to decisions about the nature and severity of the problem and assists in planning intervention.
12.2.4 Assessment
Assessment is the general procedure of evaluating a child to determine the nature and degree of his disability. Assessment stands with the informal procedures of identification, screening or evaluation and ultimately diagnosis.
Assessment serve numerous reasons including detection of deficits, referral, educational placement, instructional programming, service delivery, evaluation of the child's progress, evaluation of the curriculum and evaluation of the educational programme.
12.3 Individual Planning of Programmes and Interventions
Individual planning for intervention process is carried out if diagnosis indicates the need for early intervention, hence assessment for the programmes for intervention. The areas considered in the planning process include:
Sensory / physical development
Language and communication abilities
Fine and gross motor development
Social – emotional development
Adaptive or self –help skill
12.4 Programme Monitoring and Evaluation
After placing a child in the intervention programme, child's progress should be monitored frequently. This is done through observation, developmental checklists and rating scale to determine mastery of targeted skills. Further, it is important to evaluate the intervention programme it since helps to determine progress of the children and the effectiveness of the total intervention programme for necessary changes and modification.
12.5 Special Education Referral Process
The referral process in special education should pass through different phases including:
12.5.1 Recognition
All students begin their education livelihood with needs. There are children who have unique needs that are unusual for children of their age and may not be within the knowledge of general education classroom teacher.
It is during this time that the stakeholders (teachers, parents, administrators or counselors) identify a constant need or problem displayed by the student. The recognition of inconsistency in the student's academic, social /emotional, behavioural, and/or physical capability and his or her age may signal the need for additional academic or behavioural supports.
In this stage teacher should provide examples of the students work and/ or anecdotal classroom notes regarding the student's needs. If the problem cannot be controlled with simple classroom interventions, the teacher should notify the parents and the outside help should be sought for.
12.5.2 Pre-referral
The aim of pre-referral intervention is to identify, develop, and implement alternative education strategies for student who has problems in the classroom before the student is referred to the special school.
The pre-referral intervention is done by a team consisting of teachers, parents, administrators, other general education teachers, nurse, counselor and other adults involved in the education of the child. The general education teacher should be responsible in providing background information regarding the problem displayed by the child.
The intention of using pre-referral team is to provide interventions that will help student to achieve without entering special education. However, if the interventions do not improve students' performance, the student will be referred for an assessment to determine possible eligibility for special education services.
12.5.3 Referral for Special Education Evaluation
After interventions in the general education classroom, the student continue to experience difficulty, the child should be referred to a special education evaluation. Referral for eligibility for special education service is instigated by:
School personnel (general education teachers, special education teachers, counselor, administrators);
Childs parents or legal guardians
Any other person involved in the education or care of the child.
The official referral begins the formal process of determining eligibility for special education services. Once a referral is provided, the school must obtain consent from the parents to begin the evaluation phase of the referral process.
12.5.4 Special Education Evaluation
According to IDEA, the student referred for special education services receive an unbiased multi-factored evaluation. This means that the evaluation has to be conducted by a multidisciplinary team that consists of individuals who can bring different standpoint and skill to the evaluation.
The team member should consist of educational diagnostician or school psychologist, special educator; general educator, parents, related service provider (physical therapist, occupational therapist, audiologist, orientation and mobility specialist) and medical doctors.
The evaluation must be complete and use evaluation tools and strategies that are technically sound and accepted. Most students receive a series of formal evaluation that measures intelligence, achievement, behavioural, disability-specific issues and medical.
12.5.5 Eligibility
Special education services are one way to accomplishment the IDEA requirement that each child is entitled to a free and appropriate education. A child is considered eligible for special education services if the child has a disability as defined by IDEA which negatively impacts his /her educational performance and the child needs special education
services in order to benefit from education. Some students may not be determined for special education because a child may not have a disability that negatively impacts his or her education. If the child is eligible for special education services, then a formal Individualized Education programme (IEP) will be formed to develop a plan of special education services for the student.
12.5.6 Reevaluation
Sometimes, the reevaluation team could find out that the student does not need special education services. In this case the team will have to file appropriate documentation to support the fact that the student no longer is eligible for special education services.
SUMMARY
The chapter discussed the assessment services for children with special need. It described that assessment of children for special education services should include; finding of the child and information gathering, screening the child development, diagnosis and assessment. Further, assessment was explained to serve different purposes including detection of deficits, referral, educational placement,
instructional programming, and service delivery, evaluation of the child's progress, evaluation of the curriculum and evaluation of the educational programme. After assessment referral process follows. This includes different phases such as recognition, pre-referral, and referral for special education evaluation, special education evaluation, eligibility and reevaluation.