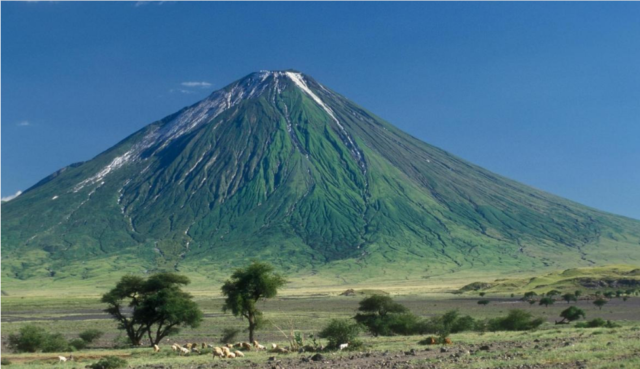 THINGS TO DO IN ARUSHA AND MANYARA FOR TOURISM POSITION
Mount Meru, Kilimanjaro's more accessible cousin, is located east of the Great Rift Valley in the small but beautiful Arusha National Park. Recognized as the second tallest mountain in Tanzania and the fourth highest on the continent, its towering peak and fertile soil attract avid hikers because of the easy trails and diverse wildlife.
Travelers agree that Mount Meru offers incredible views of the summit crater and Mount Kilimanjaro, as well as access to numerous African animals. (The fertile soil surrounding this still active volcano is home to some 400 species of indigenous birds, several types of monkeys and a handful of Tanzanian leopards.)
A trip to this less-traveled peak is typically done in conjunction with an excursion to one of Tanzania's more popular destinations: Mount Kilimanjaro, the Ngorongoro Crater or Mount Kenya. But this just means travelers looking to get back to nature can escape the congestion on the trails of Mount Meru.
THINGS TO DO IN ARUSHA AND MANYARA FOR TOURISM
OLDOINYO LENGAI ( MOUNTAIN OF GOD)
This stunning volcano is located in a remote region of Tanzania near the Gregory Rift, just south of Lake Natron. It's known by the Maasai people as "Mountain of God" and its impressive lava fountains harden midair—a real geological oddity.
Ol Doinyo Lengai's erupting hornitos—the fragile rock formations that surround active volcano vents—draw thrill-seeking climbers to its slopes each year. It's also the only known volcano to spout carbonatitite—a low-temperature lava that is black like oil, moves quickly like water, and cools to a whitish powder.
THINGS TO DO IN ARUSHA AND MANYARA FOR TOURISM
Travelers have put this incredible volcano at the top of their bucket lists for a number of reasons—not the least of which is its truly unique way it erupts. Ol Doinyo Lengai is a scenic place for hiking and climbing and because of its rare lava, the textured hillsides look otherworldly.
Famed for its natural beauty, as well as the evidence it has produced about human evolution, Tanzania's Olduvai Gorge is also a popular stop for tourists. Also called Oldupai, the official name since 2005, the gorge is where Mary and Louis Leakey discovered evidence some of the oldest known human species here, and excavations continue to this day. In fact, it was one of the Leakey sons who would find a fossil fragment of the first human species in Olduvai Gorge in 1960.
Olduvai Gorge is known by some as the "cradle of humankind," with evidence of human species inhabiting the area roughly 1.9 million years ago.
THINGS TO DO IN ARUSHA AND MANYARA FOR TOURISM
       ARUSHA NATION PARK
This national park, stationed in the northeastern region of Tanzania, is located an easy drive from the center of Arusha, making it a popular stop for travelers to this beautiful and diverse city. Despite its relatively small size, Arusha National Park offers visitors a unique opportunity to explore some of East Africa's diverse environments, as well as gain access to many of the continent's most famous mammals.
THINGS TO DO IN ARUSHA AND MANYARA FOR TOURISM
Visitors can explore the Meru Crater funnels in the Jekukumia River, hike to the apex of Mount Meru and enjoy breathtaking views, or embark on a wildlife adventure to grasslands of the Ngorongoro Crater.
Though travelers won't find the same number of animals in Arusha National Park as some of Tanzania's bigger reserves, they'll still get a taste of what makes this one of the country's most popular destinations. The park may be lion free, but plenty of wild buffalo, giraffe, zebra and monkeys roam the land, as well as an impressive number of indigenous birds.
Lucky adventurers may even spot one of the rare African elephants known to graze on grassy plains.