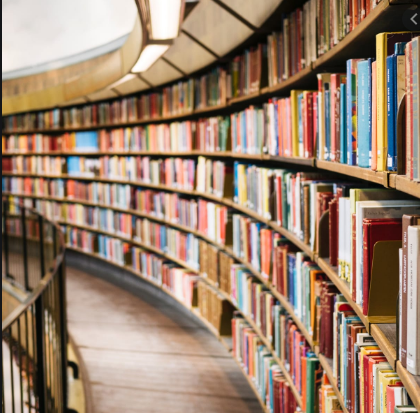 PASSED LIKE A SHADOW
INTRODUCTION OF THE NOVEL
The novel "Passed like a Shadow"
was written by Bernard Mapalala and published by Dar es Salaam University
Press (DUP) in the year of 2006. The
novel reveals most of the family conflict and norms which expose parents and
children to AIDS Pandemic disease. The author has used Adyeri as a main
character in this novel and his family including his son ATWOKI, who is Ugandan
national team star, popularly nicknamed "The Fort Portal Bullet". Adyeri who
is an ex-school headmaster represents the main theme of the novel that is AIDS
pandemic disease which nicknamed "Slim" by the natives of Western
Uganda.
STURCTURE
OF THE NOVEL
The setting of the novel is in
Uganda. The organization of the story is sited from the beginning at the period
after independence definitely after the war between Uganda and Tanzania during
Iddi Amin's rein.
A story starts with an aggressive
treatment of Adyeri (who is the head of the family of five members) to his
family members. This include, his son Atwoki, his daughter Abooki, his wife
Amoti, and himself Adyeri as well as Vicky to whom he helps rising up after his
sister's death. Therefore Vicky is Adyeri's niece.
Unfortunately, the whole family
dies of AIDS except only one member who survives, that is Abooki. At this period
people were ignorant with the disease to an extent that they called it by a
nickname "Slim".
SUMMARY
OF THE BOOK BY CHAPTERS
CHAPTER
ONE
Daddy comes back home drunk. As
his son Atwoki notices his presence, he becomes scared and tries to run
away and hide from him. Atwoki is in great hurry as a result
he finds himself bumping unknowingly into his sister Abook who is holding a
tray with Dadd's meal. The meal of meat, Matoke and rice falls down and
scatters on the floor.
This accident is interpreted by
his Daddy as an intentional act or carelessness of the boy. Adyeri gives Atwoki
severely beating without considering the boys age. Amoti (his wife) arrives
just in time, in an attempt to save her son (Atwoki) from his father's hand,
Daddy starts quarrelling with his wife Amoti.
He accuses her for being the
cause of the children's irresponsibility and he further denies fatherhood to
his children. A hot exchange of words and insults between Daddy and his wife
Amoti, results into fight in which Daddy gives his wife severely beating and
furiously kicks to Atwoki in the stomach as the little boy attempts to rescue his
mother from the cruel hands of his Daddy.
In the course of the fight, the
little young girl (Abooki) is so helpless that she only manages to weep loudly
until her voice dries up. Later on Amoti run away to save her life, Daddy
curses and then leaves the house in protest. He never comes back that night.
Apparently he sleeps at his other woman's house.
CHAPTER
TWO
Vicky, Atwoki's cousin brings a
man called AKENA from another tribe in order to introduce him to her uncle
Adyeri. She met the man while she was in exile at KITANGWENDA. The author
shows that Vicky was chased out by her uncle Adyeri. Vicky has nowhere else to
go since her mother, Adyeri's sister passed away before showing her father. The
man from another tribe is rejected by her uncle's wife Amoti on the ground of
jealous of her.
Amoti claims that a person from
another tribe called "Munyamahanga"  can never marry Vicky. Adyeri, Vicky's uncle
has different views about the man (Akena). According to him, as long
as the man can settle down the bride price then the marriage arrangement can be
made.
Therefore, the marriage
negotiations fails to be implemented because the dowry (bride price) which
demanded by Adyeri is beyond capability of AKENA. Akena is ready to pay maximum
of two cows but Adyeri insists that he needs 15 heads of cattle, including 3
bulls. The marriage fails and Vicky becomes disappointed with her greedy uncle (Adyeri).
She wished her mother would be alive
because her uncle's wife is no help but only jealous for her.
CHAPTER
THREE
In this chapter the author
reveals about Atwoki's talent in football. While he was in Primary School
Atwoki was very good in football. His ambition was to be prominent person as
exemplified by arguments he has with his age mates. His father drunkenness
seems to hurt him whenever other children mention it to him.
Also the author shows that uncle ARAALI pays a visit at Adyeri's home
and finds that the house has no food and no firewood. Uncle ARAAL's buying something to eat; this made
Adyeri to feel shame when he found a stranger taking care of his family. Adyeri
is "Irresponsible"
father.
CHAPTER
FOUR
Vicky is persuaded by her friends
TUSIIME
and KUNIHIRA to find a man who could take care of her and look
after her. These two friends are seemed to have experience in dealing with men.
They advise Vicky to put her love for sale. They despise about virginity for
not being a proud of. In addition they warn Vicky against depending on her
drunkard uncle (Adyeri).
The influence of these two
friends made Vicky to change her behavior. Now she attends disco and dances and
sometimes spends nights out. Different men are going to Adyeri's home looking
for her. At this time Vicky manages the domestic budget.
Her uncle, Adyeri complains about
her behavior but she silenced by the cartons of hard drinks and crates of beer
that she brought to him. Later on Vicky left Adyeri's home and finds a man and
live together with him.
CHAPTER
FIVE
Adyeri is touched by a song that
is sung by the pupils of KINYAMASIKA PRIMARY SCHOOL where he was invited on the parent's
day. The message of the song is exactly against Adyeri behavior. There is a
flashback on Adyeri's life history. The song starts from the beginning, reveals
his drinking habit. It is revealed that he was the Headmaster of St. Leo's
High School when he started an extra marital affair with Birungi his secretary. This
relationship causes scandals in his employment which resulted into his
termination.
Adyeri rarely slept at his home
in KACHWAMBA
and he used to beat his wife whenever she complained about it. This habit of
beating made his wife Amoti to run away with the children (Atwoki and Abooki).
Now Adyeri lives alone at home
and changes different women in love affairs. He is a womanizer. Later on Adyeri
is tested and found to be HIV positive. Unfortunately, he cannot know exactly
where he got this dreadful disease because he had sexual relationship with many
women apart from Birungi and his wife Amoti.
Adyeri is lonely in his home. He
decides to go to his lover Birungi so that she can take care of him while he is
sick but the woman chases him away. Birungi throws his clothes with the help of
the Police. She accuses Adyeri for being adulterer who wants to kill her. He
miserably goes back to his lonely house at Kachwamba.
CHAPTER
SIX
In this chapter the writer tells
us that Atwoki and Abooki are living with their mother at Katumba in a house which
built by Atwoki while still a High School Student at St. Leo's. Atwoki got the
money as a reward and gifts that was given to him by the President of Uganda
following the classic goals that he scored in the Africa cup of Nations.
Atwoki was the national team
striker while a school boy. These two children completed High School and they
are at home. Amoti informs her children about the news of their father's
sickness at Kachwamba. The children do not care since there is no
communication between them and their father for many years.
Though Adyeri knows about his
son's fame as a football star in Uganda, he had sworn never to ask financial
assistance from him. Amoti says, this is a right time for Adyeri to learn a
lesson so that he can regret his past actions.
Atwoki feels sorry for his father
especially on the diseases.
An old man comes into Amoti's
house, and tells her that to have mercy on her husband Adyeri who is in
critical condition. Amoti refuses to hear this request and instead she advises
the woman to go and tell his concubine Birungi. Amoti is very angry with her
husband such that she is not ready to forgive him.
Few days later Adyeri is brought
by group of people to his children and wife. Adyeri is very thin and barely
recognizable. In fact, he is stinking because of the sores all over his body. He
is brought on a stretcher to one of the rooms in their house. Atwoki accepts
his father back despite strong objection from his mother Amoti. Both Abooki and
Atwoki are crying because they really pity on him.
CHAPTER
SEVEN
Atwoki pays a visit to his friend
David who lives in Kampala. We are introduced that Atwoki is twenty two years old
but he never slept with a girl in all his life. His sister Abooki always warned
him against girls.
Because of being away from his
sister, Atwoki falls in love with one girl called Edda. This was possible due to pressure and influence of David's
home. David's father was rich a government civil servant who attends Bars
together with his son David. They pick up girls whom they want.
David assures Atwoki that Edda is
healthy and free from HIV/AIDS by judging from her appearance. Eventually, Atwoki
becomes womanizer as his father and acquired "Slim" HIV/AIDS in
Kampala.
CHAPTER
EIGHT
Vicky and her husband Aliganyira
go to a witchdoctor at night. Their aim of visiting the witchdoctor is to get a
charm which will make them to have a child. Aliganyira had married twice but
divorced before getting married to Vicky. His former wives gave birth to two
children each. They are now receiving care from Vicky. Aliganyira is a rich man
therefore he needs more children with Vicky.
At the witchdoctor's place they
found six people lying on the floor. Two of them are very thin. At the corridor
there are other customers. Probably AIDS victims must have been among the
witchdoctor's patients.
The witchdoctor makes pricks on
Vicky's stomach and tattoos it. The witchdoctor uses the same knife which used
to the first patients who infected with HIV/AIDS. Vicky fails to object to the
situation because she needs a baby badly. Instead she receives something else
that is AIDS through the infected knife of the witchdoctor.
CHAPTER
NINE
Adyeri passes away and people
mourn him bitterly, especially his drinking mates. Everybody knows the causes
of Adyeri's death judging from his love affairs with different women in the
streets.
They believe that AIDS (Slim)
has killed him and he got this kind of disease from one of his concubines. Also
the author shows that Amoti who is the only hope for children is sicking from
AIDS (Slim).
After the funeral of his father
Atwoki back to Kampala and leave his mother sick under the care of his sister
Abooki. Atwoki becomes womanizer as his father and also drunkard as his father.
Atwoki neglects his mother and sister.
Abooki is alone with sick mother.
She needs some money to take care of her mother. Atwoki abandoned them, a thing
which makes his mother to complain a lot.
Abooki is shocked by the health
of her cousin Vicky and her husband Aliganyira. They are very thin, weak and
they look old. Vicky confesses to her cousin Abooki that she is an AIDS victim,
therefore she has no hopes of living long. Then Vicky regrets for her past
events.
Back at their home Abooki
continue nursing her sick mother. A boy called John from a rich family used to
visit them frequently. The boy helps Abooki so much during her mother"s
sickness.
The boy has created trust in her.
One day John invited Abooki at his home. He then offered a drink to Abooki in
which John plays a trick of dropping a valium tablet in her glass when Abooki
went for a short call.
The following day Abooki finds
herself in John's bed, naked minus her virginity. Abooki is in conflict with
John. She worried whether might has got AIDS or unwanted pregnancy with the
loss of her virginity to cruel John.
CHAPTER
TEN
Abooki blames herself for
honouring the appointment to visit John's home. She feels like her life is over
since her mother will die soon for HIV/AIDS and her brother Atwoki abandons
them forever. Abooki becomes thin and thin for worries following John's rapping.
To clear this worries she decided to go hospital and take a test of both blood
test for HIV/AIDS and pregnancy.
Fortunately, the Dr. Jonathan
test was done perfect and the result becomes negative. Abooki is neither
HIV/AIDS nor pregnancy. After long conversation between Dr. Jonathan and Abooki,
these two seem to be in love.
Atwoki arrived home sick just
after the burial of his mother (Amoti). The "The Portal Bullet" has
been completely disfigured by irritating skin burns and rashes all over his
body. Atwoki acquired the HIV disease when he was in Kampala together with his
friend David who has been trying to spread it to other girls.
David's father died earlier and
now it is the mother and house girl who are on bed waiting for their death. Abooki
and Atwoki are orphans now. So they try to visit their uncle Araali
who lives at Kitangwenda. They found their uncle is in bad shape. He also
affected by HIV pandemic disease.
Uncle Araalii welcomed them to his home where Atwoki
decides to stay until the time of his death. Therefore, all family of Adyeri
including himself, Vicky, Amoti and Atwoki died of AIDS except only Abooki
(Adyeri's daughter).
FORM
Form refers to the way in which a thing
exist, in literature when we talk about Form it is the way in which the author
present his/her intended message to the intended audience. In form there are
Setting, plot, title of the book, characterization, style and language use.
1.
SETTING
The setting of the book is in Western
Uganda after independence and during the end of Tanzania and Uganda war at the
period of Iddi Amin's rule in Uganda. It was that time when most of the
citizens of Uganda died of HIV/AIDS.
2.
PLOT
Plot
refers to the event that makes up a story as they relate one another in a
pattern or it is the sequence of events in a novel, play or story. In this
novel the events are arranged in sequence and chronological orders by using
Chapters. In which chapter one, two, three and four Abooki and Atwoki portrayed as
the school children while in the following chapters they are explained as grown
up and already completed High Level/Secondary Education.
3.
STYLE
Style refers to the technique or uniqueness
of the writer in writing the work of art. In the book Passed like a Shadow the
author used creative technique as he used a simple language with the use of
familiar language devices. In the book Passed
like a Shadow the author used the straight forward narration where
the story started by portraying Abooki and Atwoki through narrating their story
from childhood to adulthood.
4.
CHARACTERIZATION
Characterization is the process
of describing characters in a literary work.
CHARACTERS
Characters involve people,
animals and other creatures that are given names and different features and behaviours
to play their part in the literally work
i.
ADYERI
·
Adyeri is
the father of Abooki and Atwoki.
·
He is the
husband of Amoti. He is the former Hedamaster of St. Leo's High School.
·
He becomes a
hopeless drunkard and womanizer after losing his job.
·
He is very
irresponsible father who fails to provide basic needs for his family.
·
He used to
beat his wife and children without apparently reason.
·
He becomes
HIV victims. He is thrown out by his concubine Birungi when she heared that
Adyeri is affected by HIV pandemic diseases.
·
Adyeri dies
very miserable of HIV pandemic disease after suffering for a long time.
·
He is greedy
man as portrayed by the bride price on Vicky's marriage.
ii.
AMOTI
·
Amoti is a
wife of Adyeri and the mother of Abooki and Atwoki.
·
She is
playing a role of caring mother to her children as she is seen protected them
from the cruel father (Adyeri).
·
She is
jealous woman as she is seen on the way she hates the woman with whom her
husband is in love.  
·
Amoti is
revengeful and unforgiving because she refuses to accept her husband at the
time of need.
·
Amoti also
dies of HIV pandemic disease which contaminated from her husband Adyeri who was
womanizer.
iii.
ATWOKI
·
Atwoki is
the son of Adyeri and Amoti who suffers from poor upbringing by his father.
·
He later
becomes a famous footballer nick named "Fort Portal Bullet" by the time he
is in High School.
·
He builds a
house for his mother who has been separated from his father.
·
He fails in
love with Edda in Kampala was a result he becomes a victim of HIV disease. The
peer pressure from his friend David destroys his ambitions.
iv.
ABOOKI
·
Abooki is
Adyeri and Amoti daughter.
·
She is the
sister of Atwoki.
·
She is
decent and disciplined girl.
·
She takes
care of her sick mother, father and brother.
·
She is raped
by hypocrite boy called John who breaks her virginity without her permission.
·
She is
sympathetic and forgiving person as seen by how she takes care of her brother
Atwoki despite done negligence he has done to her and her mother.
v.
VICKY
·
Vicky is
Adyeri's niece and the cousin of Abooki and Atwoki.
·
She is a
victim of poor upbringing as seen by the mistreatment from her uncle and his
wife.
·
She goes
into exile where she meets Akena who wants to marry her but her uncle
frustrates her intention to marry him.
·
She resorts
to sell her body after that.
·
She got two
friends who are Tusiime and Kunihira who convince her to keep her love on sell.
·
Vicky
becomes a wife of Aliganyira.
·
Later on
both Vicky and Aliganyira become HIV victims which they got from witchdoctor.
vi.
BIRUNGI
·
Birungi is
Adyeri's concubine who lives at Burungu.
·
She is
prostitute and cruel exploiter of men.
·
She chases
Adyeri away with the police when he needed her the most.
·
She was
Adyeri's former secretary when Adyeri was the headmaster.
·
She is
ignorant with the disease called "Slim" as a result she spreads it
unawares.
vii.
DAVID
·
David is the
son of an important man and rich in Kampala.
·
He is
Atwoki's best friend and University reject (dropout).
·
He is
womanizer who influences Atwoki to start hunting for women.
·
He becomes
HIV victim and spread it intentionally to unaffected girls.
·
He is also a
victim of poor upbringing by his father who gives him freedom to have casual
sexual relationship.
·
His father
died of AIDS pandemic disease and left his mother in the bed suffering from the
same disease.
viii.
EDDA
·
Edda is a
prostitute girl who hunts for men in town.
·
She is cheap
and traps Atwoki as seen by how she kisses and hugs Atwoki on their first
meeting.
ix.
JOHN
·
John is a
boy from rich family.
·
He is
hypocrite as seen by the way he tricks Abooki and breaks her virginity after
putting drugs in her drink.
·
He is
merciless and exploitative who misuses Abooki to his pleasure.
x.
ALIGANYIRA
·
Aliganyira
is a husband of Vicky.
·
He is
richman who takes Vicky his wife to a witchdoctor where Vicky gets HIV pandemic
disease.
·
He is
superstitious because he believes in charms and the power of Witchdoctors.
xi.
TUSIIME AND KUNIHIRA
·
These are
female friends of Vicky.
·
They sell
their bodies and exploit men.
·
They
convince Vicky to engage in prostitution.
·
They are
ignorant of the disease "Slim".
xii.
UNCLE ARAALI
·
Uncle Araali
is a brother of Adyeri who lives at Ihunga village in Kitangwenda.
·
He supports
the family of his brother as seen by paying school fees.
·
He is kind
and loving man.
·
He welcomes
Atwoki and Abooki when their parents died.

5.
TITLE OF THE NOVEL
In "Passed like a Shadow"
the author uses symbolic title which reflects the short life lived by talented
young generation who practiced unsafe sex. These people's lives are as short as
that of a Shadow that exists only during the day. It is born in the
morning, grows to full length by evening and dies at night. This is because
many characters die of HIV pandemic disease in short time of their lives. This
is "Passed
like a Shadow" all Adyeri's family die for HIV/AIDS except Abooki.
6.
LANGUAGE USE
The author used simple and
understandable language, despite of the use of some language devices. The
language devices used by the author are as follows:
a.       Hyperbole – It is the exaggeration of the fact. E.g.
i.
Abooki was
in a nightmare – means to be in a deep thought (pg. 12)
ii.
Daddy gave
him a classic slap – means heavy slap (pg. 3)
iii.
She told him
breathlessly – which used to show how exciting Abooki was (pg. 4)
iv.
The catastrophe
that had been with him – means hard time (pg. 25)
v.
Amotis eye
nearly popped out – means the big surprising Amoti had at that moment (pg
b.      Similes – It is the figure of speech that compares two things by using
comparing words such as like or as. E.g.
i.
He was as
humble as a dove (pg. 8)
ii.
His face was
as him as a child (pg. 21)
iii.
She was as
hard working as a donkey (pg. 14)
iv.
She walked
towards him as a fearless as a lioness (pg. 3)
c.       Sayings – are short, commonly known expression containing advice or wisdom E.g.
i.
Life is not
easy (pg. 9)
ii.
 I have hit the Jackpot (pg. 9)
iii.
Men are like
buses (pg. 6)
iv.
Like father
like son (pg. 39)
v.
East or west
home is best (pg. 49)
d.      Personification – It is a metaphorical representation of an
animal/inanimate object as having human attributes/qualities or it is a
metaphorical representation whereby a thing or ideas treated as a person. E.g.  
i.
His eyes
hear heart (pg. 28)
ii.
Amootis eyes
nearly popped out (pg. 9)
e.       Imagery – It is an act of an author to create an imaginative picture in
the minds of the readers. E.g.
i.
His eyes
always pop out his face (pg. 17)
ii.
Cracking
ugly old home (pg. 18)
iii.
Due to her
well shaped figure (pg. 19)
iv.
By their
joyful faces which were full of expectation (pg. 21)
v.
With
electricity speed (pg. 26)
vi.
The birds
were really a wonderful sign (pg. )
f.
Symbols – It is the
use of the word whereby one thing stands for something else. E.g.
i.
A frightened
pussy cat (pg. 2) means helpless person
ii.
I regret to
have married a pig (pg. 3) means unsuccessful man/a good for nothing man
iii.
A big fish
(pg. 19) means a rich man
iv.
Tyrannical
regime (pg. 7) means a house with aggressive treatment.
v.
He is so
green (pg. 31) means an interior people who are mostly considered as outdate.
vi.
Slim pg (27)
means HIV/AIDS
g.       Code mixing – The author also used code mix such as:
i.
Challi means poor
me (pg. 2)
ii.
Munyamahanga means a
foreign or a strange person (PG. 6)
iii.
Juju means magic
power (pg. 37)
CONTENT
Ø  THEMES
i.
AIDS PANDEMIC DISEASE
The main theme in this novel is
the AIDS pandemic disease which invaded the population in Western Uganda. The
characters in the novel like Adyeri, Amoti, David, Vicky, Aliganyira, David's
father and Atwoki are good example of the people who become HIV victims and
died of HIV/AIDS.
ii.
PROMISCUITY AND PROSTITUTION
In this novel the writer shows
Vicky before married had several men, Kunihira and Tusiime are also seen
selling their bodies in different Bars. They succeed to convince Vicky to find
a man to himself.
iii.
IGNORANCE AND SUPERSTITION
Ignorance is the situation in
which people are unaware of the vital information withing their society.
Superstition means the belief in
supernatural powers and its influence in people's life.
Ignorance and superstition shown
in this novel with the following incidences:
·
In this
novel the writer shows that most of the people are ignorant since they can
never tell the truth about HIV/AIDS things which make most of them to be
infected for example victims of slim are taken to witchdoctors with the belief
that they are victims of bewitching and evil spirits.
·
Also Aliganyira
and Vicky acquire HIV pandemic disease due to their superstition
beliefs. The witch doctor gives her cut by using infected knife.
·
Amoti
associates her husband's sickness to witchcraft. She thinks that her husband,
Adyeri is be-witched by Birungi.
iv.
POSITION OF WOMEN
According to the author of this
novel, women are portrayed to have different role and positions in the society.
These include:
(a) Woman
as person who take care of the family
In this novel the writer shows
the character Amoti takes care of her two children, that are Abooki and
Atwoki. This was possible after the beating from Adyeri, Amoti runs away with
her children and live in difficult life.
(b)Woman as a tool of leisure
In this novel the writer also shows
that women are used as tools of leisure, for example Tusiime, Kunihira and
Vicky as well as Birungi provide enjoyment to different men. Adyeri also is
said to have several concubines in which he uses them as tools of leisure for
his sexual desire.
(c) Woman
as a source of income
In this novel the writer shows that
Adyeri wanted to get much money from Akena who wanted to marry Vicky.
Therefore, Adyeri uses Vicky as a source of income. Also Tusiime and Kunihira are
selling their bodies in order to get money. They sell their bodies in different
Bars for men who have enough money to them.
(d)Woman as a source of conflict
In this novel the writer shows
Birungi the concubine of Adyeri causes conflict between Adyeri and his wife
Amoti. Adyeri is beating his wife and children and then leaving the house for
several days and going to live to his concubine. This situation makes Amoti run
away with her children.
v.
CONFLICT
Conflict is misunderstanding or
tension between two different people or group with different interests on a
certain issue/matter. In this novel the author shows that Adyeri and his family
are in conflict to an extent that they separated each other. The father living
alone while mother is living together with her two children Abooki and Atwoki.
The conflicts from this novel
include:
(a) Conflict
between Adyeri and his wife Amoti
This conflict arises after Adyeri
beating his children and wife as well as having sexual relation with Birungi.
The solution is that Amoti decided to run away from Adyeri. She runs away with
her two children Abooki and Atwoki.   
(b)Conflict between Abooki and John
This conflict occurred after
Abooki being raped by John. John keeps valium tablets in her drink while she
went to the call of nature. Abooki wake up next day on John's bed naked. She asks
herself whether she is pregnant or infected with HIV/AIDS disease. She went to
take a test in both pregnancy and HIV test and found neither pregnancy nor HIV/AIDS.
(c)       Conflict between Birungi and Adyeri
This conflict emerges when
Birungi recognizes that Adyeri is affected by HIV pandemic disease. When Adyeri
goes to Birungi and live together with her, Birungi chases him away with the
help of Police. She throws his bag of clothes down the street.
(d)      Conflict between Vicky and her uncle
Adyeri as well as Amoti
This conflict emerges after
Adyeri and his wife Amoti rejecting her dowry (bride price) which
needed to be paid by Akena who was Vicky's fiancée. Vicky
blames her uncle's wife Amoti for being jealous for her. Finally Vicky leaves
Adyeri's house and going to start her own life.
vi.
PEER PRESSURE AND INFLUENCE
Peer pressure is the influence of
age mates, friends and collegues on taking part in a beheviour or making
decision. In the novel the following people fall victims of peer pressure and
influence.
·
Vicky is
conviced by her friends, Tusiime and Kunihira to sell her body so that she can
take care of herself. She follows them and involves herself in prostitution.
·
Also Atwooki
is influenced by his friend, David, who introduces him to the girl;
consequently Atwoki's life changes such that he later becomes an HIV/AIDS
victim.
vii.
INFLUENCE OF PARENTS TO THEIR
CHILDREN
Parent's influence plays a great
role to the future behavior of their children. The kinds of upbringing of
children by their parents/guardian always influence the children. 
·
David is
exposed to infection because of his father's influence of making him free,
leisure and fair environment, for example David's father picks girls and share
drinks with his son in the bar. This influenced David so much.
·
Atwoki also
fall a victim to David's influence because of the poor upbringing in the
family.
·
The
negligence and greed of Adyeri, exposes Vicky to infection.
·
A jealousy
of Amoti also influences the kind of life style that Vicky has.
Ø  MESSAGE
Message refers to the lesson that
we get after reading a work of art. Messages in this novel are as follows:
(i)
Avoid
sharing of sharp tools – as we see people like Vicky gets HIV/AIDS through
sharing of knife for cutting tattoo at the witchdoctor as a result she affected
her husband.
(ii)
Bad
traditional belief may cause problems in the society – in the book the author
shows that people are suffering from HIV/AID but they associate the diseases
with witchcraft.
(iii)
Negligence
and ignorance are source of problems in the society – as we see people are
ignorant and negligence of the disease as they practice promiscuity and
infidelity without precaution on protecting their health as a result they
acquire HIV/AIDS.
(iv)
Don't over
trust anybody/person – in this novel Abooki was to acquire the HIV/AIDS virus
because of over trusting her friend, John, who drugs Abooki's drink and then
get her to the bed unwillingly.
(v)
Poor
upbringing is the source of evils in the society – the HIV virus in this novel
spread because of the poor upbringing of children, for example Davi acquire
HIV/AIDS because of the over freedom granted from David's parents.
Ø  PHILOSOPHY
OF THE WRITER
The philosophy of the writer is
that HIV/AIDS spread due to ignorance and negligence of the people, despite
being aware of the disease, still do prostitution and infidelity without
precaution. Also it is sited that the main cause of HIV/AIDS is sexual
intercourse.
Ø  RELEVANCE
OF THE BOOK
This book is of no doubt as it
bring lessons, message and teaching and reflect the society's situations in Uganda,
Tanzania, Africa and the world at large which face the HIV/AIDS pandemic. It
also educate the society at the same time entertain the society by different
songs in the book so as to bring up awareness.